TCP Universal Meeting 2023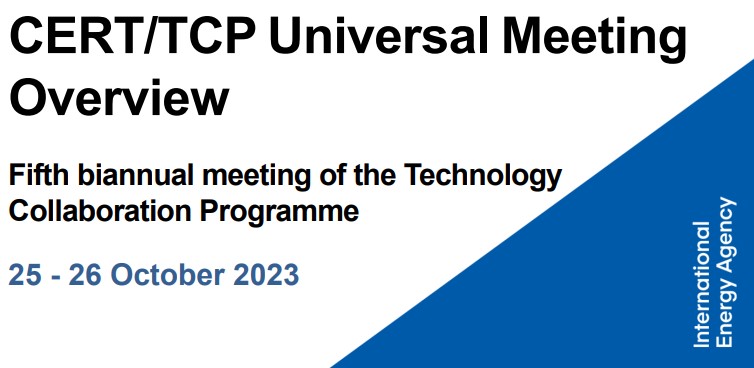 Join us for an insightful and collaborative gathering at the upcoming Universal TCP Meeting, taking place alongside the CERT meeting scheduled for October 24-25. This event marks a significant occasion as it marks the first in-person meeting since 2019, offering a unique platform for TCP representatives, CERT delegates, and the IEA Secretariat to converge.
Organised in conjunction with the CERT meeting that is scheduled for 24-25 October, the Universal TCP Meeting will focus on implementation aspects of the ongoing CERT Review with the aim of defining the priorities for the following biennium, including in areas such as:
the identification of thematic areas for strengthen collaboration (TCP/TCP, IEA/TCPs and beyond)
the improvement of internal and external communication; and
improvements to the Request for Extension Process with the aim to bring greater value to the TCPs.
This first in-person meeting since 2019 is a valuable opportunity to bring together TCP representatives, CERT delegates and IEA Secretariat and we will ensure to create many networking and best practice exchange opportunities.